Thank you for visiting the  webspace for Rema Ministries in Burundi and Rema UK (in the UK!)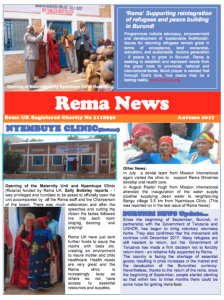 Our latest newsletter is now available here.
Read all about our recent projects and activities in News.
Read more about Burundi.
Please contact us if you would like to know more about the work of Rema, we'd love to hear from you.